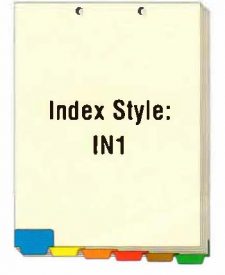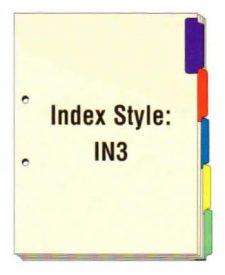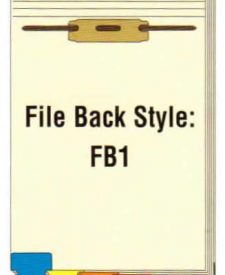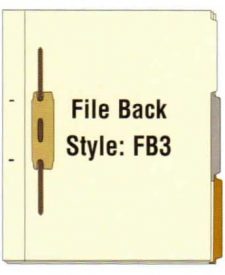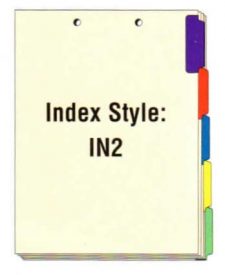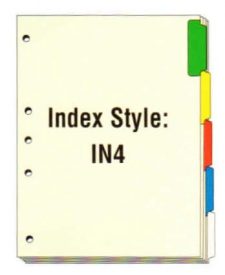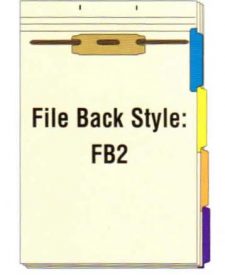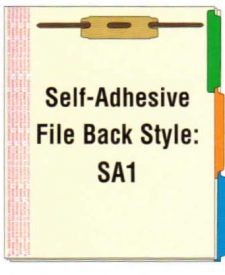 Create your very own filing system inside your folders and binders with winay.com – FILING PRODUCTS Divider Sets.  Color Mylar tabs with your headings printed on both sides keep your documents ORGANIZED for easy and quick access.
Use our EASY TO USE Divider Sets Wizard Tool to create your very own Dividers Sets.  We are here for you with any assistance you may need – 866-312-5475.
Alternately – email ([email protected]) us pictures of any current divider set you may use and we'll send you a friendly priced quote.
Index Dividers for Folders and Binders
Reinforced Holes are punched specifically to fit the fasteners in your folders or binders.  Pages are added by removing papers and dividers at the point of insertion and then replacing them above the added pages.
File Back Divider Sets for Folders
Fileback Divider Sets allow you to add pages within each section without having to remove any of the other sections.  Each fileback divider has its own fastener and attaches to the one below with a punched fold over hinge.
Self Adhesive File Back Divider Sets for Folders
These self adhesive dividers turn like a book while the documents flip up for easy viewing.  We apply them in folders so they are ready for you upon delivery or you can apply them to create an organized folder.